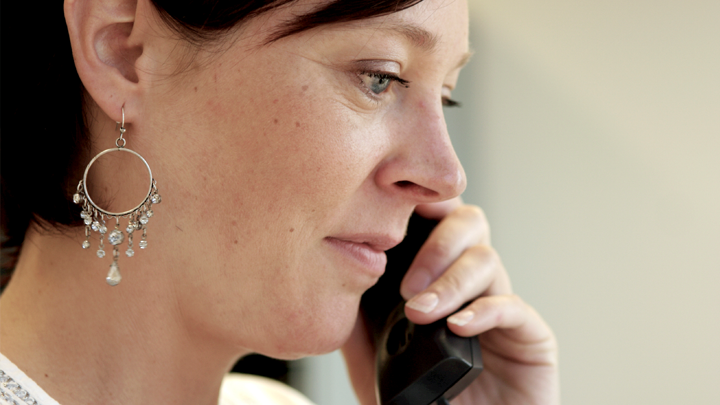 More than 130 facilitators are available across Alberta to offer Psychological First Aid training through Alberta Health Services. Stock photo.
AHS wellness program addresses mental health impacts of pandemic
Story by Shelley Rattray
Helping Albertans build resilience to stress and establish coping strategies to deal with crisis is critical in Alberta Health Services' (AHS) response to the mental health impacts of COVID-19.
Through Psychological First Aid (PFA) training, AHS staff and community members learn how to recognize signs of distress, how to offer help without judgment or assumptions, how to connect to available resources and how to implement responder self-care strategies.
"In response to COVID-19 we are offering three specific types of PFA for a pandemic training, including for responders and community helpers, for our Indigenous communities and specific to help children, youth and families," says Diane McNeil, director of Promotion, Prevention and Community Initiatives for Provincial Addiction and Mental Health.
Since 2013, AHS has been offering interactive PFA training to staff and community members throughout the province. Generally focused on communities impacted by disaster or crisis, such as wildfire or flooding, the AHS expanded its training due to the pandemic — and there are now more than 130 facilitators available to offer PFA.
"It's important we make PFA training available more broadly because it provides healthcare professionals and others more confidence in their ability to help people affected by extreme events, like what we are going through right now," McNeil adds. "But it also provides participants with the opportunity to learn about how they can make changes in their own lives and reminds them they cannot forget about taking care of themselves."
PFA has also been offered to staff in school boards throughout the province.
Kathy Jarrell, the Alberta Lead for the Alberta Mental Health Literacy Project, recommends PFA as "the best evidenced- based approach for schools to respond to disasters and traumatic events. (PFA training) has empowered (staff) to better support their peers and prioritize their own wellness practices."
AHS staff can register for PFA training through MyLearningLink on Insite or non-AHS staff can email hpdip.mh.earlyid@ahs.ca. There's also an online refresher course available for the community and on MyLearningLink for AHS staff.