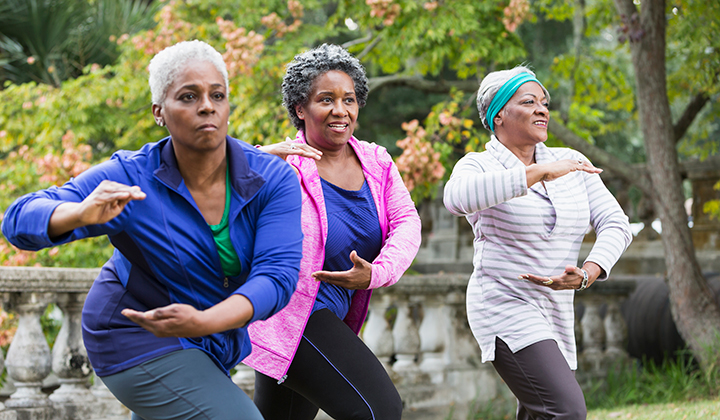 Falls Prevention in Older Adults
Alberta Health Services (AHS) aims to raise awareness around the importance of falls prevention as a part of healthy ageing and healthy living.
Did You Know:
Falls are the leading cause of unintentional injuries impacting thousands of Albertans every year.
1 in 3 Albertans aged 65 and over will fall at least once a year.
In 2020, among older adults in Alberta, there have been over:

11,000 fall-related hospital visits.
34,000 fall-related emergency department and urgent care clinic visits.
Fall Prevention Strategies in Older Adults:
Exercising - exercise has been proven to significantly reduce the impact of falls.
Checking Medications - medications can cause dizziness or drowsiness and lead to falls. Check with their primary care provider on how to take medications safely.
Checking Vision - update vision prescriptions to prevent falls. Eye exams are free for Albertans 65 years and up.
Removing Hazards - trips and falls happen over hazards around the home, clear floors of clutter.
Using Mobility Aids - reduce the risk of falls, use mobility supports including walkers, walking poles, handrails and rails in the bathroom.
Additional Resources:
---
Injury Prevention & Safety Resources