Shared: https://insite.albertahealthservices.ca/about/Page22956.aspx Field: intContent1ColBottom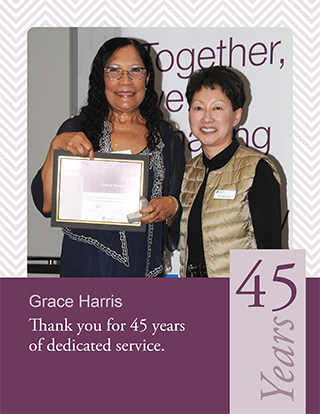 Grace Harris
Registered Nurse
"I love helping people. If I was to go back and tell my younger self or someone else trying to decide on a career, I would still encourage that person to go into nursing. It's a great career to be in."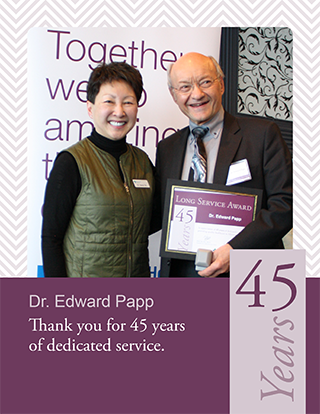 Dr. Edward Papp
Physician
"I grew up on a mixed farm in Central Alberta near a small town and learned from my parents that it's really important to participate and to give back to your community. Essentially, because of them I developed a terminal case of volunteerism. The beauty of medicine is that it gave me the opportunity to help so many people in so many ways and because of this my career continues to be very satisfying."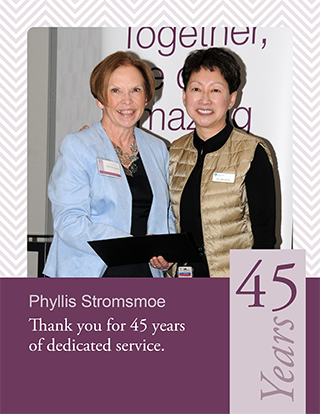 Phyllis Stromsmoe
Registered Nurse
"I've always felt very blessed to work in the job I work in. The advent of minimally invasive surgery has positively impacted the patients' surgical experience and created a challenging work environment. The nursing profession has evolved dramatically over my years and will continue to do so, making it a very interesting and rewarding life."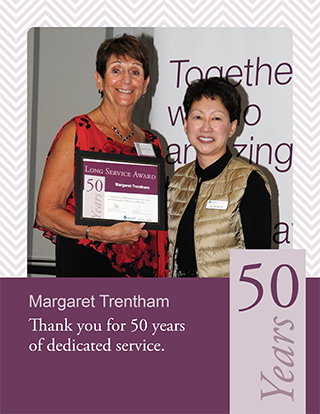 Margaret Trentham
Licensed Practical Nurse
"My mom's dad was getting elderly, so we would bring him to our place for the winter and I looked after him a lot. When I was 16, he got really ill. I just got my driver's license so my mom asked if I would go up every night and feed him supper, so I did. I went up one night to feed him supper and he said, 'I'm not going to be here long.' He had passed away that night... I just got so much out of caring for him, that I really wanted to go into nursing."
Read her story Nursing a dream for half a century.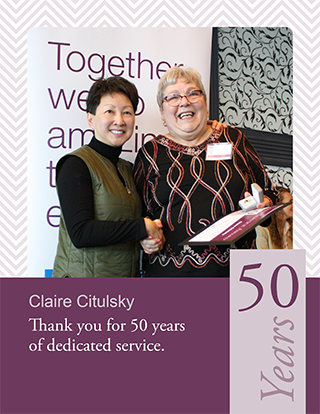 Claire Citulsky
Service Worker
"One thing I like about my job is that you get to see patients... progressively get better."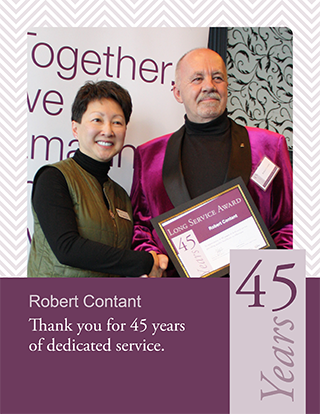 Robert Contant
Coordinator, Diagnostic Imaging
"I've been with Diagnostic Imaging since 1975 at the Royal Alexandra Hospital. I enjoy all the people I work with. All the leaders I've worked with have been fabulous. The Royal Alex is a fabulous work environment. I worked with one staff member for 40 years. It was camaraderie like this that made the experience of working here great."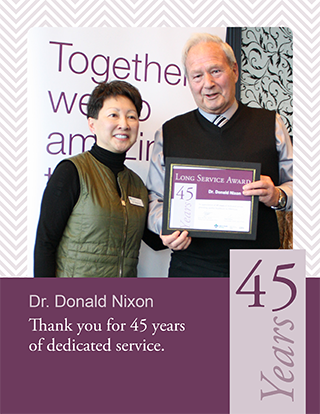 Dr. Donald Nixon
Physician
"I never intended to become a medical doctor. I chose medicine initially as a challenge, but after I had the application interview I realized that I sincerely wanted to help people. It is hard work, requires dedication, often long hours and shift work but it is exceptionally rewarding."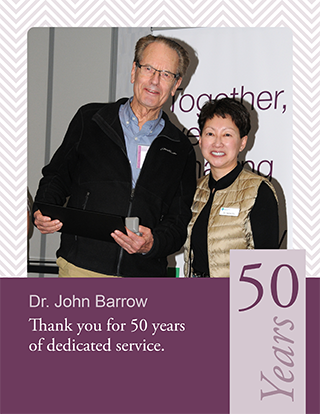 Dr. John Barrow
Physician
"At the age of seven Britain was at war in Europe, and I thought war was a terrible evil. I was determined that when I grew up, I wanted to do something to help mankind, and for me doing medicine was the obvious choice."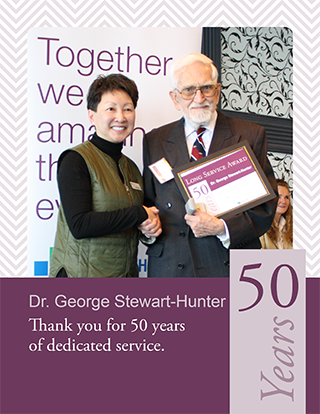 Dr. George Stewart-Hunter
Physician
"My mother was a nurse in trust in the army... so I grew up with this and I worked as a volunteer in a hospital. That's why, at age eight, I declared I wanted to be a surgeon."
Read his story Seven decades with a stethoscope.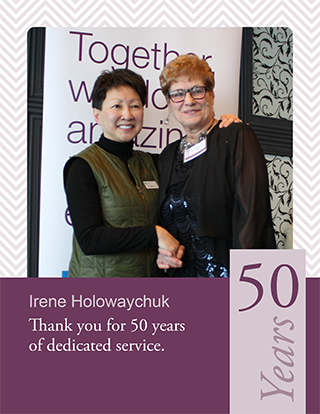 Irene Holowaychuk
Service Worker
"I love my job, you're always meeting people and work with terrific staff. You meet somebody new every day, wonderful patients and families."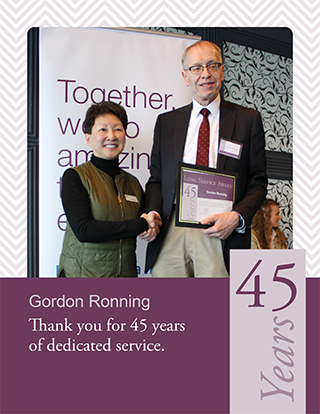 Gordon Ronning
Senior Advisor, Community Engagement & Communications
"Follow your heart and your passion, and take the time to get to know our patients, doctors, employees and volunteers as the real and dedicated people they are. Appreciate them. Remember always kindness and empathy. You'll soon discover that teamwork brings the most joy and the greatest success."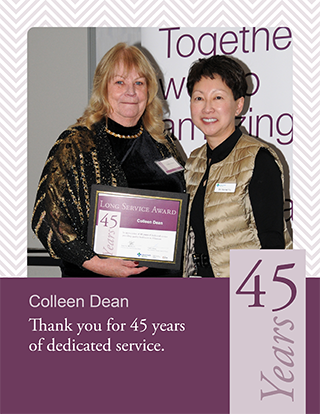 Colleen Dean
Portering & Environmental Services, Supervisor
"I began my career in April 1973. It is satisfying and rewarding to know we are making a difference and touching the lives of so many. Healthcare is a 24/7 operation in a fast-paced environment with a wide range of growth, and it is by far one of the most rewarding careers to work in."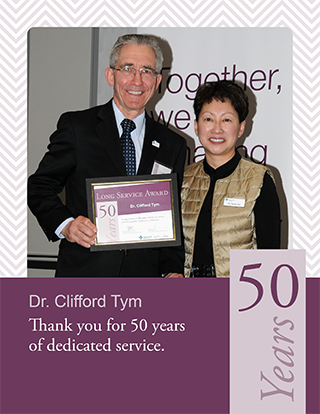 Dr. Clifford Tym
Surgery/Maxillofacial/Dentistry
"I decided to work in healthcare because of my mother's influence. My mother was a young widow and a young teacher. At that time she felt that she wanted her children to get an education and have a profession that contributed to society in a positive way, to be of service to others."
Read his story In praise of pearly whites.
Dr. Donald Gladman
Physician
"I was studying chemistry and I'd already been at university for three years, I was 18 years old, so I started at 15. I really didn't know where I was going with chemistry and I must say I was influenced a bit by my father. He said 'Why don't you apply for medical school?' So I applied thinking I was too young to get in, but they took me."