Medical Homes in Alberta's Rural Communities
Wednesday, December 3, 2014 4:40 PM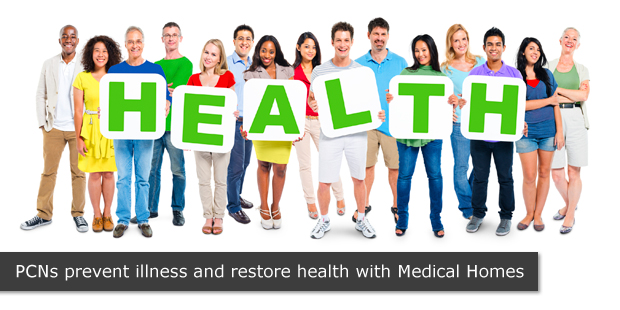 As AHS encourages Albertans to pursue a passion for health, it is vitally important we all look to the future and take action early to maintain good health and prevent chronic disease. 
Healthy lifestyle habits include good food and nutrition, lots of physical activity, tobacco free living, moderate alcohol use and regular health screening. These are important building blocks for wellness, and Primary Care Networks are important partners in supporting the good health of Albertans. This is especially true in our rural communities.
Primary Care Networks are groups of family doctors and other health professionals which work with Alberta Health Services to coordinate and provide primary health services for their patients.
Since 2012, the Calgary Rural Primary Care Network (PCN) has partnered with 135 physicians in 26 clinics to develop Medical Homes which take a patient-centred, proactive approach to preventing illness and restoring health. Medical Homes help patients build long-term relationships with their physicians and evidence shows that this leads to improved health outcomes across the lifespan.
In a Medical Home you will find health care professionals, such as nurses, social workers and dieticians working in the offices of family physicians. These teams help physicians and office staff to identify patients with chronic diseases like diabetes, depression and hypertension, or those who are at risk of developing chronic conditions. They work with the physician to help patients manage their health and other factors that impact health, and ensure appropriate preventive screening and treatments.
The PCNs also have Community Development Facilitators who work with and fund local community groups to make their communities healthier places, where wellness and prevention are actively promoted. This has resulted in the development of a variety of exciting initiatives that promote active living, healthy brain development, healthy nutrition, and more.
Since 2013, preventive screening for illnesses, such as hypertension and diabetes, has increased by 25% across the entire rural PCN, targeting 23,000 patients. They've also developed programs that provide seamless discharge planning from hospital back to the community, offer psychosocial support to patients and their families and help people find Medical Homes.
To find out more about the PCN's exciting initiatives, go to: panelchannel.ca and healthycommunitiesnow.com 
And if you haven't found your own Medical Home yet, I encourage you to go to www.needadoctorcalgaryandarea.ca and get connected to your local Primary Care Network today!