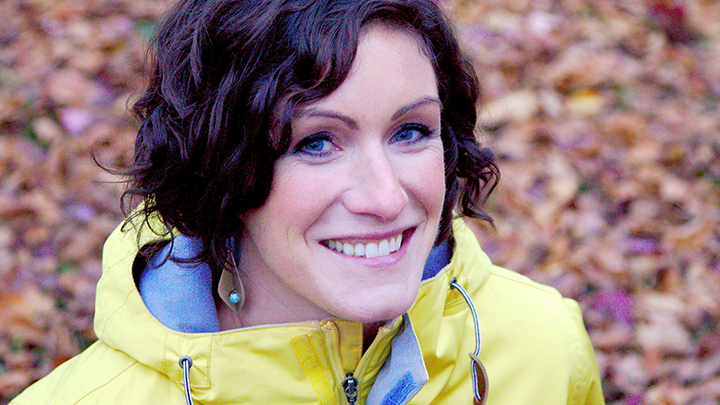 At the age of 30, Naomi was diagnosed with early-stage cervical cancer, induced by a type of human papillomavirus (HPV). Today, at 35, she is living cancer-free.
Naomi's story of survival inspires her support for HPV vaccine
Story by Tammy Cairns, Lisa Roy & Amy Crofts
Five years ago, Naomi found herself excited about finishing her Master's degree in Public Health and looking forward to upcoming trips to Mexico and Australia that spring.
At the age of 30, however, a diagnosis of early-stage cervical cancer was the last thing she expected.
Naomi was diagnosed with adenocarcinoma in situ, a lesion on the cervix induced by a type of human papillomavirus (HPV). It was discovered as a result of her annual pap test, which came back with abnormal cells.
"I was dumbfounded," says Naomi, now 35. "I knew very little about HPV before I was diagnosed."
HPV is a family of viruses that can cause infections that lead to skin and genital warts and, most notably, cancer. HPV is responsible for almost all cases of cervical cancers in women.
"I felt scared and lonely," adds Naomi. "A diagnosis of cervical cancer forced me to think about my reproductive life — and the options available to me if I could not have kids biologically."
Depending on the prognosis, one of the treatment options for cervical cancer is a hysterectomy. Since she was still fairly young and had not yet had children, Naomi underwent a loop electrosurgical excision procedure (LEEP) to remove the cancerous cells.
Following her LEEP, Naomi would undergo a colposcopy — a cervical examination — every six months for the next five years, to ensure the cancerous cells had not returned.
"The procedures are invasive," she says. "Getting an immunization against cervical cancer is far less invasive then going for LEEP or ongoing colposcopies."
HPV can be prevented through immunization. The Alberta school-based immunization program offers the HPV vaccine free of charge to girls and boys in Grade 6. Children with a healthy immune system who start HPV immunization before the age of 15, need two doses.
The HPV vaccine simply wasn't available when Naomi was in school.
"If I had a child, I would make sure they received the HPV vaccine," she says.
"I think it's important to acknowledge that the majority of people will get HPV — it's not about promiscuity. We need to destigmatize HPV."
HPV is passed through sexual contact and the risk of HPV infection occurs when sexual activity begins. About 75 per cent of sexually active people have at least one HPV infection in their lifetime.
"The risk that HPV poses to your child's health is far greater than any risk related to immunizing your child against HPV," says Dr. David Strong, Alberta Health Services provincial Medical Officer of Health, communicable disease control.
The HPV vaccine is also beneficial to young people even if they have been sexually active, to protect them from HPV types that they haven't been exposed to yet.
Today, Naomi has completed her last followup colposcopy — and is living cancer-free.
(Advisory: Some adults 26 years of age and younger with certain health conditions or lifestyle risks may be offered the vaccine. Some adults who have not had human papillomavirus vaccine may benefit from this vaccine, but it is not free. Talk to your doctor, to find out if it is a good idea for you. Check with your health insurance provider as some plans may cover it.)