Awards recognize the everyday heroes of healthcare
Story by Tracy Kennedy
It's important to feel valued at work. That's part of the driving force behind the annual SPIRIT Awards of Excellence — a way for Alberta Health Services (AHS) to recognize people who go the extra mile and let them know they're truly appreciated.
With so many everyday heroes to acknowledge, this year Central Zone salutes the recipients of 11 awards who represent our physicians, staff and volunteers who demonstrate their commitment every day. From cancer care and clowning to mental health therapy and medication reconciliation, the SPIRIT Awards covers it all.
Congratulations to this year's recipients, who are being recognized in the following categories: teamwork, leadership, volunteering, innovation, and health and safety.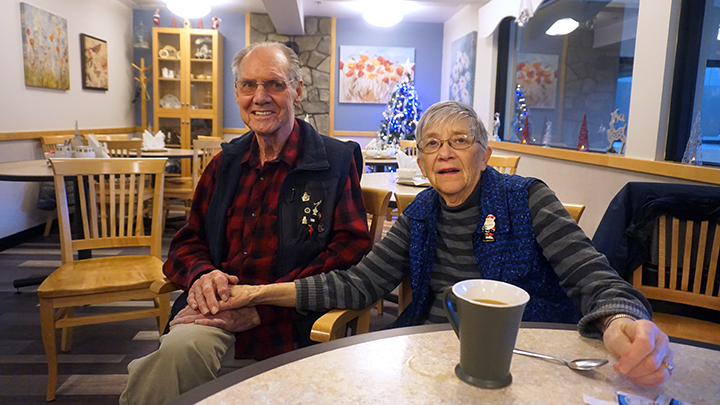 TEAMWORK: Moose Cottage, Red Deer Regional Hospital Centre
Moose Cottage is more than the sum of its parts. More than a cozy space tucked away from the hustle and bustle of Red Deer Regional Hospital Centre (RDRHC). More than never-ending cups of tea. It's truly a support network — and it's the volunteers who make it tick.
For more than 25 years, the cottage has given patients and families a quiet, peaceful escape from the clinical world of the hospital. Often, it's the volunteers on hand who provide support and lift spirits
"We're proud of what goes on in this room and very proud of the volunteers that make it happen," says Brenda Farwell, Volunteer Resources coordinator.
More than 20 volunteers lend their compassion and share conversations with patients and families.
"Our team is made up of people who care to bring a little sunshine into our hospital through volunteering," says Hazel Brewer, the cottage's longest-serving volunteer of 25 years.
"We enjoy what we're doing, and that's reflected when we volunteer through our kind, compassionate and fun interactions with our patients and families."
Volunteer Lorraine Corsiatto believes in the importance of Moose Cottage.
"We all know its value and we want the best for our patients and families," she says. "They come out of their hospital room and experience a beautiful environment where they can sit back, relax and enjoy."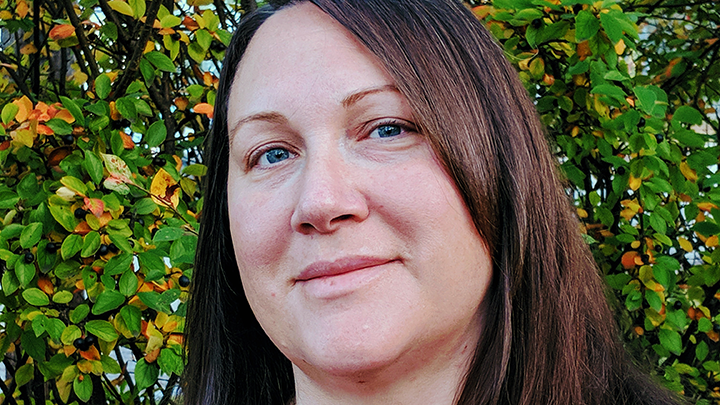 LEADERSHIP: Kimberly Nickoriuk, Seniors Health
Kimberly Nickoriuk believes a good leader supports others by encouraging their growth and success.
This principle underscores her work as lead with the Quality Initiatives and Program Planning team for Seniors Health. She supports Continuing Care Health Service Standards (CCHSS) compliance, Self-Managed Care and data analysis programs — and builds positive relationships along the way.
Nickoriuk knows that connecting teams to the right information or learning opportunities fosters better patient-centred care.
"Whether it's the support provided to a frontline leader, education provided to frontline staff or an answer to a question via email, I know that each of these interactions has the potential to change an outcome for a client," she says.
Nickoriuk has been instrumental to the success of introducing a coordinated, collaborative approach to meeting CCHSS compliance at several home care, supportive living and long-term care sites across Central Zone.
"Our focus is always on attaining not just the minimum expectation, but going above and beyond to ensure that patients are partners in their care — and that the care that is available to them is always quality, safe care."
She's also contributed to a review of the Licensed Practical Nurse (LPN) scope of practice in Home Care and Case Management, and sits on a number of committees to represent quality initiatives and seniors health.
Nickoriuk adds: "I hope every day that what all of us on the team contribute to continuing care makes a difference in the care that is delivered."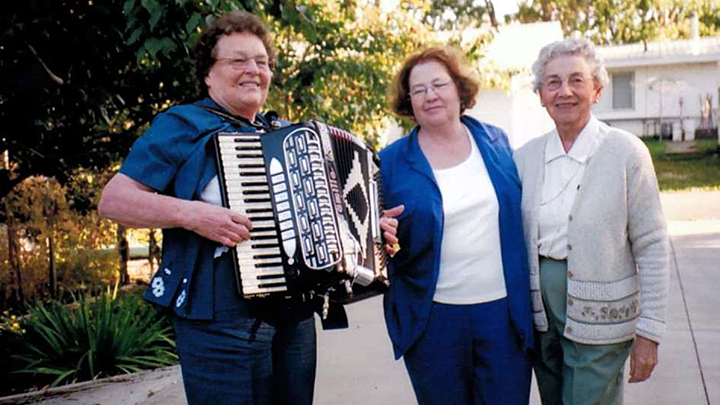 VOLUNTEER: Elsie Baker, Wetaskiwin Hospital and Care Centre
When you volunteer for a few decades, you've got some solid life advice to share.
For Elsie Baker, a volunteer for 27 years with Wetaskiwin Hospital and Care Centre, the advice is simple and right to the point: "Don't hibernate. Keep active."
Her philosophy is reflected in her full schedule. She plays piano for long-term care residents who often sing along to the beloved tunes of yesteryear that Baker's learned by ear.

"I like to watch the patients move their fingers and their toes … it makes it worthwhile," says Baker, 87. "Bringing joy to others brings me joy."
Her award nomination reads: "Her music brings those memories of the past back to our residents, which is so important in contributing to our positive patient experience. She brings a smile to the residents' faces each and every time she volunteers and takes the time to get to know them by visiting following her performance."
Before her husband Dave passed away, the couple would play together in the community. Their musical contributions earned them the Wetaskiwin Chamber of Commerce Citizens of the Year award in 1991. When Dave moved into long-term care, Elsie visited him faithfully. Today, she regularly visits other residents, including those who have no friends or family to stop by.
Baker also performs at a local seniors home and for her church, and keeps busy helping a friend with laundry and shopping.
"Elsie truly pours her heart and soul into her volunteer roles," her nomination reads. "She's truly respected and appreciated by the staff, residents and family members."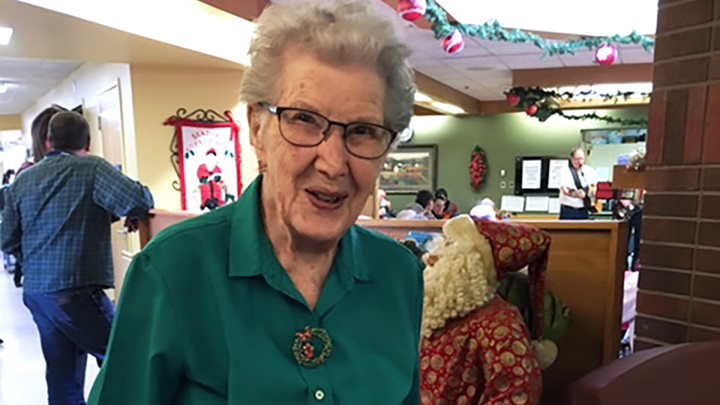 VOLUNTEER: Fern Olson, Olds Health Care Centre
Fern Olson believes she's pretty strong for a nonagenarian.
At 97 years young, she loves to porter long-term care residents here and there around Olds Health Care Centre.
As well as flexing her muscles, she continues to help with visitation, support various programs and serve residents after 21 years of volunteering. Her connection to Olds Health Care Centre began when her husband became a resident here. During her daily visits with him, she also shared cookies with residents, families and staff. After his death, she took some time for herself, and then returned as a volunteer to give back to the hospital community.
"Fern is one of those ladies that everyone loves to see and talk with," her nomination reads "If we could all follow her lead the world would be a better place. She has a heart of gold and her presence warms the heart of all she comes into contact with."
As a volunteer with the long-term care Recreational Therapy department, she never misses the monthly birthday parties for residents, church tea and cake socials, special meals and special events such as the Stampede BBQ, where she's been known to cut a mean rug on the dance floor.
Olson encourages others to volunteer with residents, because it makes their day a little better.
"Always dress brightly, they appreciate that," she says. "I wear a yellow blouse and it makes a difference. The most satisfying thing is putting a smile on someone's face."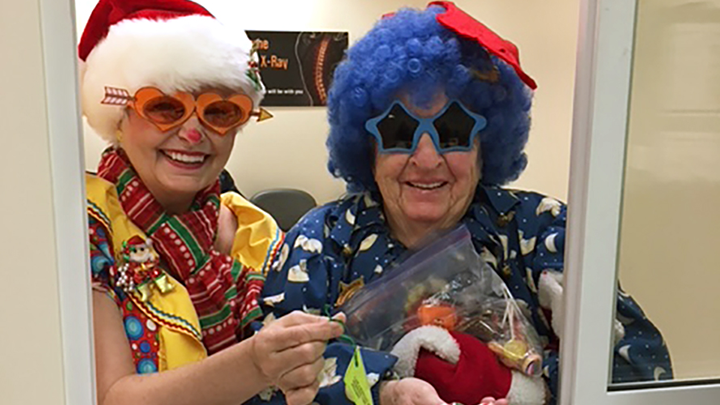 VOLUNTEER: Caring Klowns, Elaine Gill and Jan Edwards, Ponoka Hospital and Care Centre
If laughter's the best medicine, then patients at Ponoka Hospital and Care Centre are getting healthy doses and extraordinary care.
The Caring Klowns program relies on humour to ease anxiety, ward off loneliness and speed up the recovery of patients and residents while raising spirits for family, visitors and staff.
Props, candy, wigs and costumes are all in a day's clown work for longtime volunteers Elaine Gill and Jan Edwards, who wring laughs as they bring compassion, comfort and support to the centre.
Gill, who performs as Ducky the clown, credits their 40-year friendship for their comedy success.
"We love working together. Working with Sunny Ray (Edwards) gives me the incentive to perform in a very positive humorous fashion," says Gill, a volunteer at the hospital since 2002. "It seems to boost the atmosphere wherever we go."
Edwards, a volunteer since 2006, agrees their friendship helps them play off of each other to bring joy to all. "We have a deep understanding of what our sole purpose and focus is — that we are here to share happiness and mirth in a tactful manner."
Beyond Ponoka, the Caring Klowns program also operates in Lacombe, Drayton Valley and Red Deer and may soon expand to more communities.
"I firmly believe that laughter is a universal language," says Edwards, "and definitely should be an important link in the healing chain."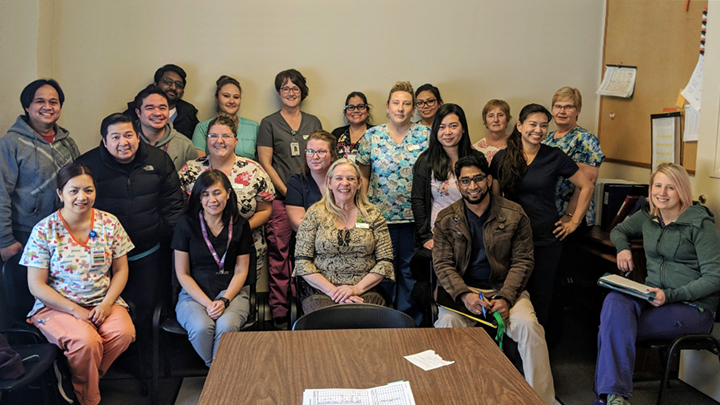 INNOVATION: Camrose Home Care Health Care Aide Team
Challenges evolved into opportunities when leadership and staff at Camrose Home Care took a fresh look at how they could do a better job for their clients.
They undertook a review of Health Care Aide (HCA) workload, travel time, medication errors and client care experiences — a process that yielded significant, program-wide changes that reshaped staffing, service delivery and their approach to client care.
The group increased the number of client "runs" (visits) and introduced efficiencies to minimize travel time and maximize time with clients. They allowed for more transition time between clients, to ensure less-rushed care, fewer errors and more time to read care plans and spend with clients.
Sharon Thomson, HCA team lead, was hired in the thick of it. With exceptional nursing skills but little management experience, she hired and then simultaneously oriented 16 new hires to achieve the new objectives and schedules.
"I do want to compliment the team — they've been so understanding with the transition as I've joined the team and tweaked the schedule," says Thomson. "We have more than 700 clients in home care and my staff just jumps in and gobbles it all up, so they're outstanding."
Her nomination reads: "There were challenges, and change can be so stressful, but this team was and is committed to their clients, our community and to their own reputations for providing excellent care."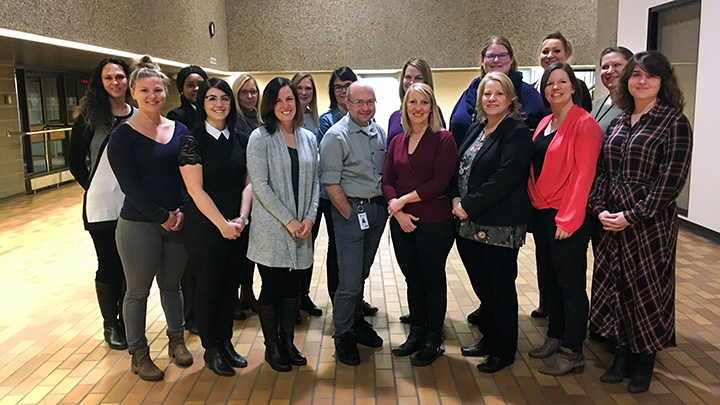 INNOVATION: Red Deer Children's Team
Bring your services to your clients.
This approach has proven instrumental to the success of a project by the Children's Therapy Team, which has boosted access to mental health therapy by bringing it to select schools.
"For several years we've discussed the issue of children not being able to make it to their appointments (in a traditional office setting)," says Laurie Holt, program manager, Addiction and Mental Health.
With appointment no-show rates in the range of 20 to 30 per cent, the team partnered with Red Deer Public Schools to increase access by assigning therapists to schools with the highest demand for children's mental health services.
"We started to see the no-show rates go down when kids were seen in schools," says Maribela Arruda-Block, a Registered Psychologist with Community Addictions and Mental Health. "We've managed to decrease barriers, make it more accessible and tailor (our) service-delivery model to the service clientele.
"This further allowed for capacity building with school staff and collaborative service delivery, as AHS staff were located in schools and available to school staff for consults and psychoeducation on a variety of mental health issues."
Addictions counseling, mental health therapy and Move Your Mood programs are now available in select Red Deer schools, with clients now attending 95 to 100 per cent of appointments.
"I had this vision for years and I'm thankful that we were able to see it through," says Holt. "I want to thank Maribela and the team for taking this vision and making it a reality."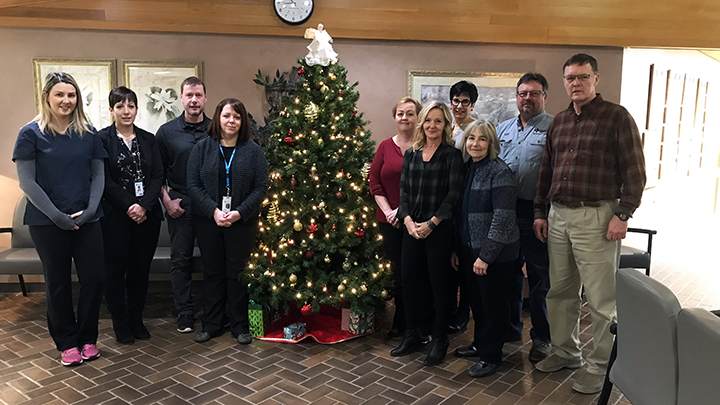 HEALTH & SAFETY: Provost Hospital and Care Centre
The maxim — "many hands make light work" — absolutely applies to the life-saving work of the Provost Hospital and Care Centre.
To ensure the medication safety of all patients and residents with a consistent, streamlined approach, a series of medication-reconciliation audit procedures have been put in place to ensure the regular evaluation of practices on each unit. Audit results are then reviewed and discussed during unit staff meetings, resident council meetings and safe medical practice team meetings.
These discussions have also helped to identify where further quality improvements can be made.
"We are remote and issues are unique, so people work together to achieve what's needed," says Lana Clark, site manager, Provost Health Centre. "We use a whole-team approach. Everyone plays a role to make things happen."
The site has put medication safety practices in place to allow its interdisciplinary team to take a systematic approach to identify patient safety concerns, mitigate risks to patient safety and enhance the patient and family experience.
Clark says it's wonderful to receive the award.
"We were all extremely excited. To get that kind of recognition doesn't occur every day, so we're very happy."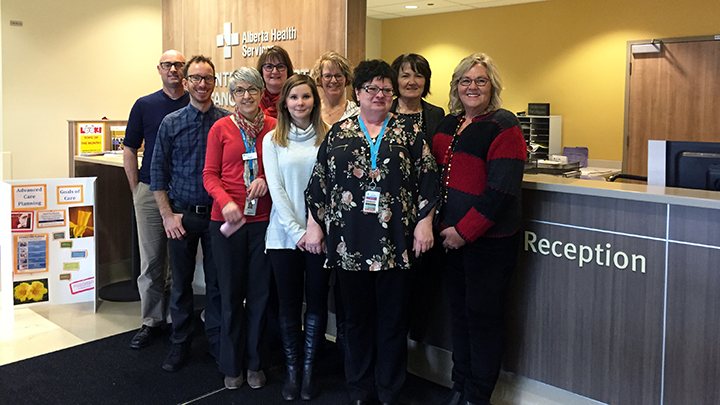 INNOVATION: Central Alberta Cancer Centre & Clinical Breast Health Program
The Central Alberta Cancer Centre (CACC) and Clinical Breast Health Program (CBHP) have pioneered an online referral system to make sure no patient falls through the cracks.
These early adopters joined eReferral — an online platform which gives Netcare users the ability to create, submit, track and manage referrals electronically — to minimize the risk of delayed access to care posed by traditional fax, mail or phone referrals.
"The CBHP and CACC were able to achieve ongoing efficiency, accuracy, improved communication and sustainability through the process of sending a referral by eReferral, rather than fax," says Shelley Lawrence, CACC manager, Ambulatory & Systemic Therapy.
To prepare for the new platform, the sites clearly defined their processes, trained their staff and communicated the changes to all involved. The sites also developed a referral pathway and associated processes, and defined the reasons for referral.
eReferral allows physicians, nurses and clinical support staff to watch the progress of a referral on a single secured platform, which prevents patients from getting lost in the process. This can greatly lessen a patient's anxiety and uncertainty, by making it easier for them to receive automated healthcare communications.
"It's great to be recognized for the work being done," says Alanna Dukes, RN Nurse Navigator at CACC. "With the success of this IT program, we are also encouraged about the introduction of Connect Care."
Since the CACC and Clinical Breast Health Program's decision to adopt and champion eReferral, it's also been implemented in 19 specialties across the province.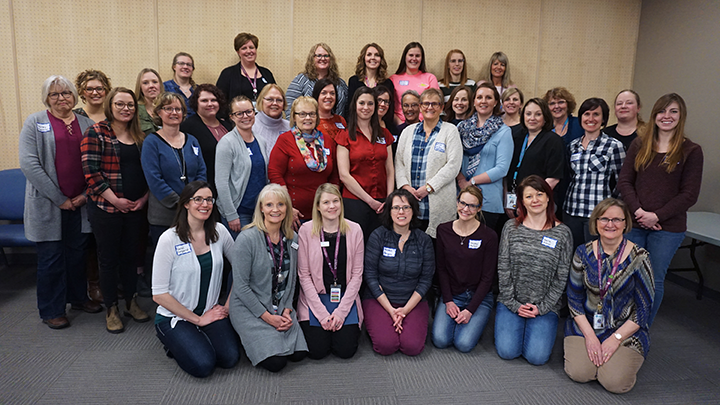 TEAMWORK: Central Zone Maternal Child & MOREOB Teams
For Maternal Child & MOREOB Teams, the goal was to bring colleagues closer together through a shared vision for the care of women and children across Central Zone.
They achieved it by turning skills development and goal-setting into a series of activities for all obstetrical units — thus mapping out a path to success across the region.
Designed to enhance patient safety, build skills, promote teamwork and celebrate each site, they created the OBstreTREK challenge, complete with map and activities for all sites across the zone.
The challenge saw each site's MOREOB team deliver education and share information at the Maternal Child Quality Improvement meetings about their community, the services they provide, their healthcare team, and the successes and challenges they face.
(MOREOB is a philosophy of interprofessional practice education and standards on obstetrical units to support a culture of continuous quality improvement and patient safety.)
As each site shared their learnings, the team moved from community to community on the OBstreTREK map, to promote the program.
"We are proud of the quality work our Central Zone Maternal Child Quality Improvement team and our site MOREOB teams do each and every day to improve care for our patients and families," says Sandi Sebastian, director of Women's and Children's Service at Red Deer Regional Hospital Centre.
"I'm happy all the hard work has been recognized. I want to congratulate all the teams on this amazing accomplishment."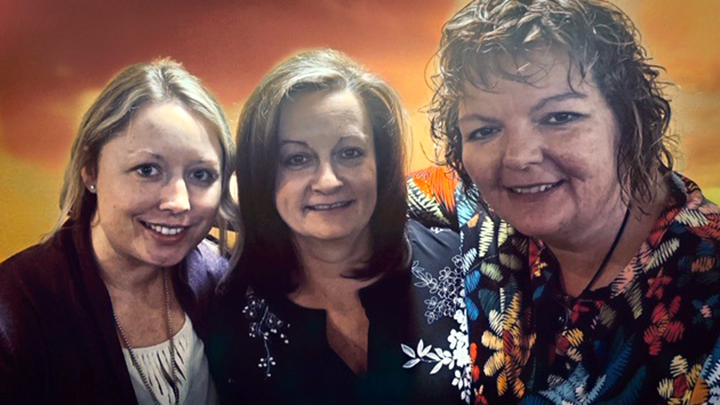 TEAMWORK: Quality Initiatives and Program Support, Seniors Health
How do you make legislated service standards more engaging?
This was the big question faced by Laurel Bridger, Debbie Kozie-Tchir and Christina Fife-Zayak, who teamed up to create a fun, interactive way for staff across the zone to brush up on Continuing Care Health Service Standards (CCHSS).
To this end, the trio developed a golf-themed travelling road show that encourages staff to play nine holes, with each corresponding to a CCHSS area in need of attention.
The trio linked the standards to real-life stories and scenarios — specific to long-term care, home care and supportive living settings — to make the material resonate with nurses, health care aides, Allied Health teams and other staff.
"We recognize that staff are busy and have limited time to go to educational opportunities," says Bridger, practice lead, CCHSS, Seniors Health. "So we decided to come to them."
The standards, first introduced in 2008, were updated in 2016 in response to evidence-based best practice changes identified in the care of seniors in continuing care settings across the province.
"We know that audits and changing rules aren't exciting," adds Kozie-Tchir, CCHSS education lead. "This award make us feel as if we are travelling down the right path for those we're trying to serve. It makes us want to do even better in the future."
And teamwork requires, well, work.
"We're spread across the province as a team, but keep in close contact, says Fife-Zayak, coordinator, Quality Initiatives and Program Support.
"The key part of being a team like this is communication and respect. We all have strengths and areas of interest and we respect each other for those skills."