Adult Day program improves quality of life for seniors and caregivers
Adult Day program improves quality of life for seniors and caregivers
October 4, 2017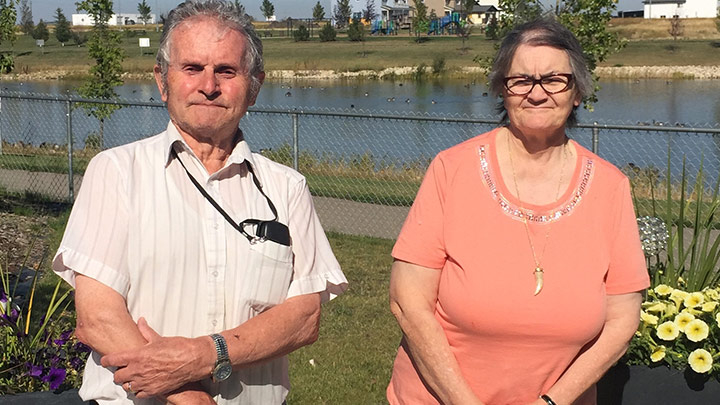 Available to Grande Prairie and area residents
Story By Lisa Laferriere
A new Alberta Health Services Adult Day Program is improving the quality of life for people like Kathy Chitrenia.

"It gets me out of the house and doing different things. It's a place to meet new friends, too," says the Grande Prairie resident, who participates in the program and recommends it to others.
Offered through Points West Living, the program is geared towards seniors in the Grande Prairie area who live independently at home, but are looking for more socialization and healthy living opportunities. It also provides respite to caregivers.
"I can't tell you how excited we are about this program," says Leana de Jager, Allied Health Area Manager with AHS in Grande Prairie. "It aims to help improve all aspects of their life to enable them to stay safely in their own home.
"It's a home-away-from-home for seniors in our community."
The program runs Monday to Friday from 9 a.m. – 3:15 p.m. and offers light exercises like walking and stretching – some of which are intended to help prevent falls. Participants can also engage in group discussions, creative arts and special events. Coffee breaks, a morning snack and lunches are provided by the Points West Living dining room.
The group also goes on different outings, from bowling to shopping at the mall, and staff are always open to trying new things that the participants express an interest in.
"I like it because it's a chance to get out and meet new people," says John Macleod, another participant in the program. "The room is nice and bright and we spend time outside, too. Today we went for a walk by the lake."
"This morning I made cinnamon buns and this afternoon we're playing bingo," adds Chitrenia.
The program is a part of AHS' work to help seniors stay living at home longer and more independently.
"Social isolation is a common struggle for seniors, but this program helps to combat that," says de Jager.
"People may be a little anxious about it at first because they don't know what to expect, so we really encourage people to just come and try it out for a little bit if they want."
Interested participants must call the North Zone Continuing Care Access Line at 1-855-371-4122, extension two. AHS Home Care will do an intake assessment to determine if they are fit for the program. The cost is only $10 a day to cover the price of food and materials. Programming is flexible to meet the needs of the people participating.
"We have a great team working with this program," says Nicole McKeachnie, lead recreational therapist for the program. "We make sure it's all about the clients, what activities they want to do, and how we can help improve the quality of their life."
People may also call McKeachnie at 587-495-9766 for more information.