If you're a healthcare provider, visit Supervised Consumption Services, Information for Health Professionals.
Service Overview
Supervised consumption services (SCS) are part of a range of evidence-based services that aim to reduce harm, support prevention, and provide treatment for Albertans.
SCS' provide a place where people can use pre-obtained drugs in a monitored, hygienic environment to reduce harm from substance use. Clients receive medical care from regulated health professionals and are connected to recovery-oriented services such as substance use treatment and social supports.
SCS' are part of the addiction and mental health services continuum of care and can support clients ready for change, connecting them to recovery-oriented services and care.
For more information on substance surveillance data including supervised consumption service use, and opioid poisonings and deaths, visit Substance Use Surveillance Data, Government of Alberta.
To learn more read the FAQ - Supervised Consumption Services or view the Supervised Consumption Services Overview (jpg)
---
Service Locations
Follow the links below to view more information about each of the service locations for Supervised Consumption Services, hours of operation, eligibility and contact information.
Grande Prairie
Edmonton
Red Deer
Calgary
Lethbridge
Resources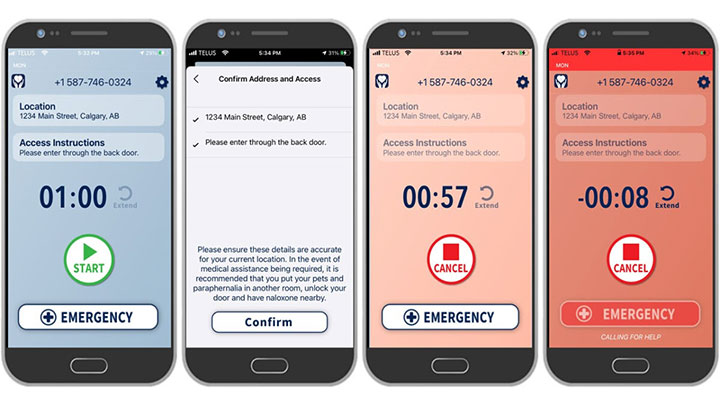 Digital Overdose Response
The Digital Overdose Response System (DORS) app allows Albertans using opioids or other substances to mobilize emergency response to their location if they become unconscious.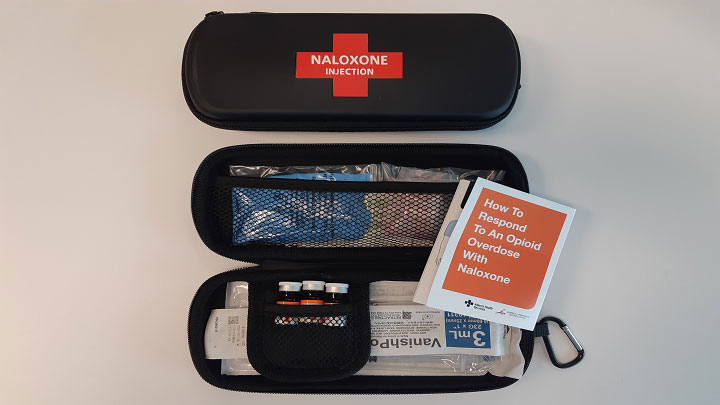 Get Naloxone
Naloxone is a drug that temporarily reverses effects of an opioid poisoning or overdose. Naloxone is not a substitute for emergency medical support. Always call 911 call when administering naloxone.
Treatment & Supports
Supervised consumption services are part of the addiction and mental health services continuum of care. More information on treatment and supports to help you explore and meet your recovery goals can be found here:
Addiction & Mental Health
---
Standards & Licensing
Have a Question, Comment, or Feedback?
If you have any questions, comments, or feedback, contact us by emailing: scops.inquiries@ahs.ca