Visitation and Family Presence


Visitation and Family Presence
Continuing Care
Directive
The Visitation and Family Presence Directive was approved by the AHS Executive Leadership Team and was made effective March 31, 2016.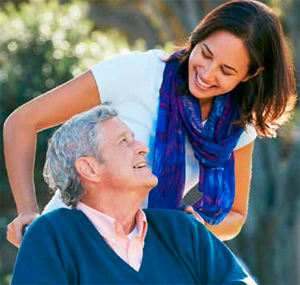 The directive will be implemented for long-term care and supportive living settings that are operated or funded by AHS.
The directive articulates the position on visitation and family presence in support of the delivery of quality patient care; identifies situations where limitations on visitation or family presence may need to occur; and outlines processes of resolution and appeal should individuals disagree with those limitations.
The Visitation and Family Presence Directive provides temporary governance until an internal and external consultation process is complete and a provincial-wide policy and procedure applicable to all health care settings can be developed.
Next Steps
AHS staff, physicians, professional groups, contracted service providers and community representatives will be approached in the coming months to provide feedback on the directive.
The feedback from this consultation process will be used to develop a province-wide policy and procedure, and will help to determine how the policy and procedure will be implemented.
Clients and Families
Anyone visiting in continuing care can expect to be welcomed by staff and treated with respect and dignity. If you have unresolved concerns about visitation limitations you may involve the AHS Patient Relations Department in trying to resolve the concern by telephone 1-855-550-2555 or, by email: patientfeedback@ahs.ca.
Resources
For More Information
Contact Policy & Forms: policy@ahs.ca